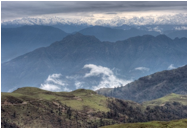 The Maharaja Rajasthan Tour
16 Days / 15 Nights
Day 01: Arrive Delhi
Assistance and welcome garlanding at the Delhi airport. Transfer to the hotel. Stamped postcard will be handed over on arrival to post to your family/friend back home. .Rest of the day is at leisure.Overnight Hotel.

Day 02:  In Delhi
After breakfast in the hotel, begin this day with a sightseeing tour of the capital of India – Delhi. During your sightseeing tour of Delhi you will observe the various shades of ancient and modern Delhi. Some major attraction of the capital of India are the Laxmi Narayan Temple, India Gate – the war memorial dedicated to martyrs who laid their live for the sake of the country, Parliament House – the government headquarters, Humayun's Tomb – built in mid 16th century and an early fine example of Mughal architecture, Qutub Minar, And in Old visit - the Raj Ghat - the cremation sites of Mahatma Gandhi ,  Chandni Chowk, Jama Masjid – the largest mosque in Asia, pass by  the Red Fort – the red stone magic and Gandhi Memorial – the memorial of the father of the nation. Also enjoy sound & light show at Red Fort in the evening. Overnight Hotel.

Day 03: Delhi – Mandawa (250 kms / 05 hrs)
After breakfast, leave for Mandawa, Rajasthan. Upon arrival check into hotel in Mandawa. Later take tour of Mandawa town: Situated in the centre of Shekhawati district of northwest of Rajasthan, Mandawa is called the painted gateway to the  Royal Desert of Rajasthan --visit the various havelis ( mansions) decorated with bright murals and well-preserved paintings depicting traditional religious subjects and scenes from life of the inhabitants of Mandawa centuries ago. You'll take walking tours of Hanuman Prasad Goenka Haveli, Goenka Double Haveli, Murmuria Haveli, Jhunjhunwala Haveli, Mohan Lal Saraf Haveli and Gulab Rai Ladia Haveli, each with its own unique traits but also sharing traditional opulence that's characteristic of 18th-century India.  Further travel to west of Mandawa to  the  town of Nawalgarh- equally full of decorated mural paintings on the wall of havelies. Overnight Hotel.

Day 04: Mandawa – Bikaner (190 kms / 04 hrs)
After breakfast, leave for the historical city of "Bikaner" located in the heart of Thar Desert. Upon arrival proceed for the sightseeing tour of the city- visiting the impressive Junagarh Fort, built by the Mughal army general, Raja Rai Singh in 1593. The wonderful Fort buildings replicate the splendid structural architectural skill of contemporary artisans. In-house palace corridors with rich historic artifice, warfare weapons etc are unique assets of this Royal Fort. . Also visit the world famed Camel breeding farm, one of its kind in Asia and get familiased with different species of camels from different parts of the world.Overnight Hotel.

Day 05: Bikaner – Jaisalmer (330 kms / 06 hrs)
Today after breakfast leave for Jaisalmer,. Arrive Jaisalmer the Golden sand city of Rajastha. Nestling in the heart of desert, Jaisalmer comprises of its unique fort built with yellow sand stone. The fort is still inhabited by people, keeping alive their old tradition, culture and art.  The fine chisel work in in-house Fort buildings and Havelies around are major interest of visiting tourists. Evening visit sand dunes at SAM and enjoy camel ride there. Overnight Hotel.

Day 06: Jaisalmer – Manvar/Samsara (169.9 km / 2h : 30min)
After breakfast leave for Manwar   and arrive at desert resort for night stay. Manvar amid the sandy field of Desert is a true caravan life experience where you can feel the presence of the historical silk route traveller.  Take camel or jeep ride to Thar Desert at sun set   and desert bon-fire dinner with local folk songs and music around. Overnight at Manvar Camp
Day 07: Manvar/Samsara – Jodhpur (115 km / 2h : 8min)
After breakfast, leave for Jodhpur. Jodhpur, the blue city, is nestled at the foot of a fortress (Meherangarh Fort) , a huge stack of red sandstone, housing magnificent  royal palaces, courts, with unique paining on walls, the display of historical  articles, weapons and temple. This city seems to linger persistently in a romantic era, of all the cities of Rajasthan which allows better understanding of the heroic spirit of Rajput warriors. The Fort is an architectural wonder, one of the most impressive palaces in Rajasthan. It dominates the city of over a hundred meters. Also visit Jessant Thad, an imposing Marble Memoriam built in 1899 and the museum located in the Umaid Bhawan Palace.Overnight Hotel.

Day 08: Jodhpur – Mandore – Jodhpur
Today after breakfast excursion tour to Mandore – Mandore with its turbulent past and attractive structural designs is one of the most enthralling visitor attractions of Rajasthan. It was the capital of the brave Rathores before Rao Jodha recognized Jodhpur as its capital city. The cenotaphs of royal family with individual architecture of its own are located here. In the afternoon, explore the narrow, busy streets and bazaars of the old city and enjoy the local fervour and become a part of it..Overnight Hotel.

Day 09: Jodhpur – Bhenswara (135 km / 2h : 30)
After breakfast, leave for Bhenswara.  Arrive Bhenswara   and check in at hotel (the castle turned into a hotel) Bhenswara, historically the individual home of royal family of the region, is  a  beautiful and colourful tiny town surrounded by villages. The castle, which is now turned into a beautiful hotel, was built about 250 years ago in typical Rajput style   and gives shelter to visitors a lovely home away from home.  Enjoy jeep safari round around the villages around and walk through the multi-faced local inhabitants of different professions and witness their life style.Overnight Hotel.

 Day 10: Bhenswara – Raanakpur- Deogarh (165 km / 2h : 45min)
After breakfast drive to Deogarh visiting Ranakpur temples enroute, . The famous temples of Ranakpur   are dedicated to Jainism and adorned worldwide for their architectural excellence, engraved chisel works and decor of carved designs in white marble.  After visiting temple leave for the city of Deogarh., a charming little village in the Indian countryside. Check in Deogarh Mahal, the former palace of the Maharajas, now converted to a hotel.   Walk around the villages surrounding the Place and witness true rustic atmosphere of a Rajasthan village- scenes typical of life such as processions of women in saris visiting the temple or charming shepherds accompanying their flock, people at their professional works  etc . Spend evening with musical entertainment and Rajasthani dance. Overnight Palace hotel.

Day 11: Deogarh – Udaipur: (135 km / 2h : 30)
After breakfast, leave for Udaipur.   Udaipur- better known as city of lakes, is one of the most attractive cities in India. Upon arrival in Udaipur, proceed for tour of the city-Visit City Palace- Udaipur's fascinating City Palace is the largest royal complex in Rajasthan. Standing on a rocky promontory the palace has balconies, towers and cupolas and presents a wonderful view of the lake and the city. The complex has eleven constituent Mahals (palaces), constructed by successive maharanas during the three hundred years that followed the foundation of Udaipur in 1559. Added to this, Crystal Gallery and Durbar Hall within the complex is spectacular. Explore them for their mosaics, miniatures, mirror work and motifs .Lake Palace was built by Maharana Jagat Singh II (1628-52) as a summer palace to escape the heat of Jaipur. Undoubtedly the most familiar and photogenic feature of Udaipur, the palace is indeed a reverie in pure white marble. Jag Mandir:, another island palace in the Lake Pichola used to provide shelter to the Mughal prince Khurum (later Emperor Shah Jahan) who rebelled against his emperor father Jahangir. Sahelio –ki- bari :The "garden of the maids of honour", Sahelion-ki-Bari was designed and laid out early in the eighteenth century as a retreat for ladies of the royal household to spend their time in leisure Jagdish Temple  :Built in 1651 A.D. by Maharana Jagat Singh, this Indo-Aryan temple is dedicated to Lord Jagannath, a manifestation of Vishnu. The largest and the most beautiful temple of Udaipur, it is always seething with constant activity and noted for its beautiful sculpted images and towering shikhara. Overnight Hotel.
Day 12: Udaipur – Bijapur: (126km / 2h : 30)
After breakfast, proceed to Bijapur. Horse and Jeep safari can be organized in the region. These safari offers a rare glimpse into the rich and colourful essence of wild life and rural India. Visit the land mark Rajput root Fort of Mewar Dynasty at Chittogarh  enroute where one can really have a fair understanding with bygone Rajput culture, architecture, myths and self sacrificing Joohar of Royal ladies, Menal temple, Waterfalls, and  also Athana – Carpet weavers and hand-block printers meet wooden toy manufacturers at Bassi.. Overnight Hotel.

Day 13: Bijapur –( Pushkar) – Jaipur (380km / 5h : 45min)
After breakfast, leave for Pushkar, the holy city of Hindus. Visit Pushkar Temple and lake  and also the Camel fair ground  where the famous Pushkar cattle fare takes place in November every year that attracts thousands of tourists from all over the world. Have lunch in a city restaurant and drive on to Jaipur.Overnight Hotel.

Day 14:  In Jaipur
After breakfast leave for tour of Amber Fort.  – Visit Amer  Fort.( 11kms) : Located high on a hill, Amber Fort was built by Raja Man Singh I. Amer Fort is known for its artistic style, blending  both  Hindu and Rajput elements. With its large ramparts, series of gates and cobbled paths, the fort overlooks the Maota Lake, at its forefront.  After fort visit, return back to city of Jaipur.  Continue tour of Jaipur city: Visit Hawa Mahal: Hawa Mahal an integral part of the city palace and a fascinating landmark of Jaipur. It is a fine five-storied building with pyramid shaped structure with 953 fine and small casements once used by Royal ladies for viewing the processions down in the city lanes. The City Palace :  The city Palace Museum  is  a part of  the  magnificent royal living chambers, which houses the lively historical ornaments, textile, war weapons, painting   and vessels of royalty. Jantar Mantar : Adjoining the palace museum ,  Jantar Mantar is the reminisce of Maharaja, Jaisingh's  astronomical observatory of pre scientific era  when it was used for astronomical, zodiac, solar, lunar and star observations.   Evening free for independent activities. Overnight Hotel.

Day 15: Jaipur –Fatehpur Sikri- Agra (238 kms / 5 hrs)
After breakfast, leave for Agra, visiting Fatehpur Sikri enroute. Fatehpur Sikri was the political capital of  Mughal Empire under Akbar 's reign, from 1571 to 1585 , when it was abandoned, ostensibly due to lack of water. It is a world heritage site. It is regarded as emperor Akbar's crowning architectural legacy. Visit the palaces inside the fortress city: the Great Mosque-Jamma Masjid, a crenulated wall delineates the vast space that can accommodate 10,000 worshipers, the beautiful interior design based arabesques reminiscent of Persian art, the Panch Mahal, curious building with 5 floors of decreasing sizes After visiting Fatehpur Sikri, proceed to Agra.   Visit the famous Taj Mahal of Agra- Taj Mahal. , The Taj Mahal, the most magnificent tribute to love and beauty and one of man's proudest creations, is easily the most identified image to be associated with India. The intensity of the Emperor's love is carved in white marble as the most beautiful and wondrous expression of love ever.  The sight is indeed mesmerizing to the visitor. Associated with the rich Mughal era, this magnificent edifice is testimony to the highest stage in the evolution of a Tomb not only in India but across world. Agra Fort:The fort is built alongside the Yamuna river and stretches almost 2.5 km. It consists of a wall built in red sandstone and several buildings inside.  The fort consists of many pillared Diwan-i-Am (Hall of Public Audience). Hall of Public Audience, beautiful mosques (Nagina Masjid & Mina Masjid), palaces (Macchi Bhavan, Khas Mahal, Shish Mahal, Shah Jahani Mahal) and the Zenana Mina Bazaar. Several of the buildings are made of pure marble with beautiful carvings. To cool off the rooms in the marble pavilions, the walls were hollow and filled with running water.Overnight Hotel.

Day 16: Agra – Delhi & Departure (204 kms / 04 hrs)
Morning free in Agra or  ( optional) visit The Taj Mahal  once again. After lunch leave for Delhi. Arriva Delhi check in Hotel for Wash and Change   and have Farewell dinner there.  Late in the evening- transfer to airport to board flight   for further destination..